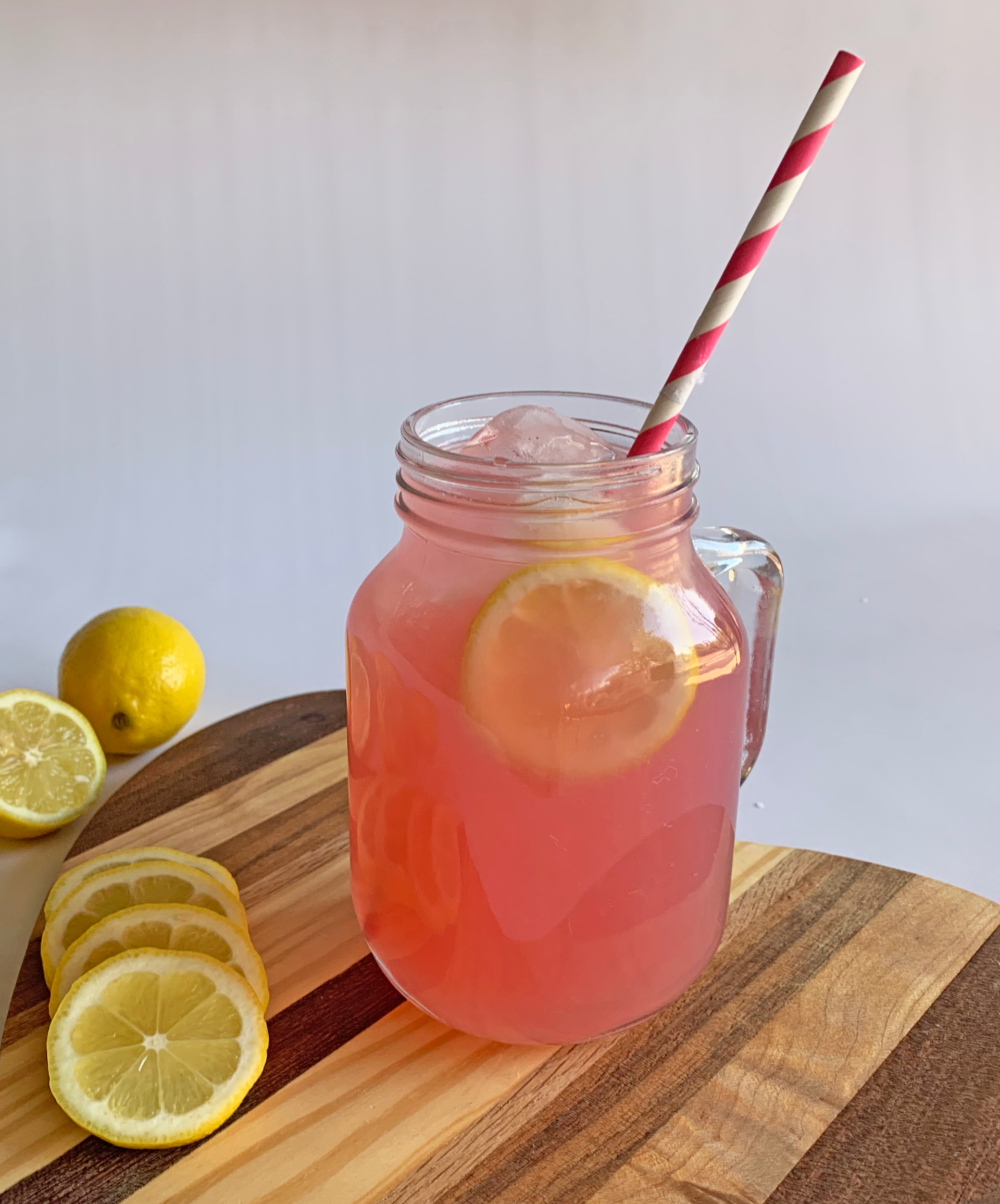 Prickly Pear Lemonade Recipe
A Southwest Twist on Pink Lemonade
How to Make Pink Lemonade with Desert USA's Prickly Pear Fruit Syrup
Experience the unique flavor of Prickly Pear Pink Lemonade, a sweet and tangy concoction that will elevate your summer sipping experience.  This refreshing pink lemonade, made with Desert USA's Prickly Pear Fruit Syrup, is perfect for beating the heat and adding a touch of the southwest to your gatherings.
The Flavor of Prickly Pear Fruit
If you've never experienced the unique flavor of prickly pear fruit, prepare to be captivated.  This syrup is made from natural, prickly pear cactus fruit juice and boasts a luscious melon-like sweetness balanced with a subtle hint of tartness similar to kiwi fruit.
Prickly Pear + Lemon = Amazing Flavor
Prickly pear fruit syrup pairs perfectly with lemon juice, as the tartness of the lemon enhances the natural sweetness of the prickly pear, creating a harmonious balance of flavors.  The citrus notes of the lemon juice compliment the unique melon-like taste of the prickly pear, resulting in a refreshingly delightful and memorable combination.
Pink Lemonade
When combined with lemon juice and water, the ruby red prickly pear syrup creates a flavorful pink lemonade.   The beautiful pink hue of the lemonade adds a touch of color and fun to any occasion where it is served.
Ingredients:
1.5 cups of fresh lemon juice

3 cups cold water, to dilute as needed

Ice

Lemons to garnish (optional)
Instructions:
Mix the fresh lemon juice and Desert USA's Prickly Pear Fruit Syrup in a pitcher.
Add the cold water to dilute the mixture, adjusting to your preferred sweetness level.
Taste the lemonade and fine-tune the balance by adding more lemon juice if it's too sweet or additional prickly pear syrup if you crave more tanginess.
Chill the lemonade and serve it over ice. For an extra touch of elegance, garnish each glass with a lemon slice, and for a unique twist, experiment with sprigs of mint, basil, rosemary, or lavender. 
Prickly Pear Lemonade for Any Occasion
While this Prickly Pear Lemonade recipe is perfect as a standalone thirst-quencher, don't be afraid to get creative and infuse it with your personal touch.  Whether you're hosting a summer barbecue, a lively garden party, or a relaxing evening on the patio, this versatile drink effortlessly adapts to any occasion.
 Creative Inspiration for Weddings & Events
For a rustic touch, serve the prickly pear lemonade in mason jars with striped paper straws and garnish with lemon slices and mint or basil.  Or pour the pink lemonade into cut crystal tumblers with a sprig of rosemary or lavender for a more elegant presentation.  For a unique garnish, consider adding a slice of Desert USA's Sour Prickly Pear Chewy Candy on the rim of the glass for added color and flavor. 
Prickly Pear Pink Lemonade Popsicles
Prickly Pear Pink Lemonade Popsicles are the perfect way to beat the summer heat. These delightful frozen treats are made with the unique flavor of prickly pear, combined with the tangy sweetness of pink lemonade. They're easy to make – just follow our simple recipe, pour the mixture into popsicle molds, and freeze. These vibrant pink popsicles are a hit with both kids and adults, making them a versatile choice for any summer occasion. Serve them as a refreshing dessert at your next BBQ, offer them as a sweet treat to kids playing outside on a hot day, or simply enjoy one as a cool and satisfying snack. With their delicious taste and eye-catching color, Prickly Pear Pink Lemonade Popsicles are sure to become a summer favorite.
Order Desert USA's Prickly Pear Fruit Syrup today!