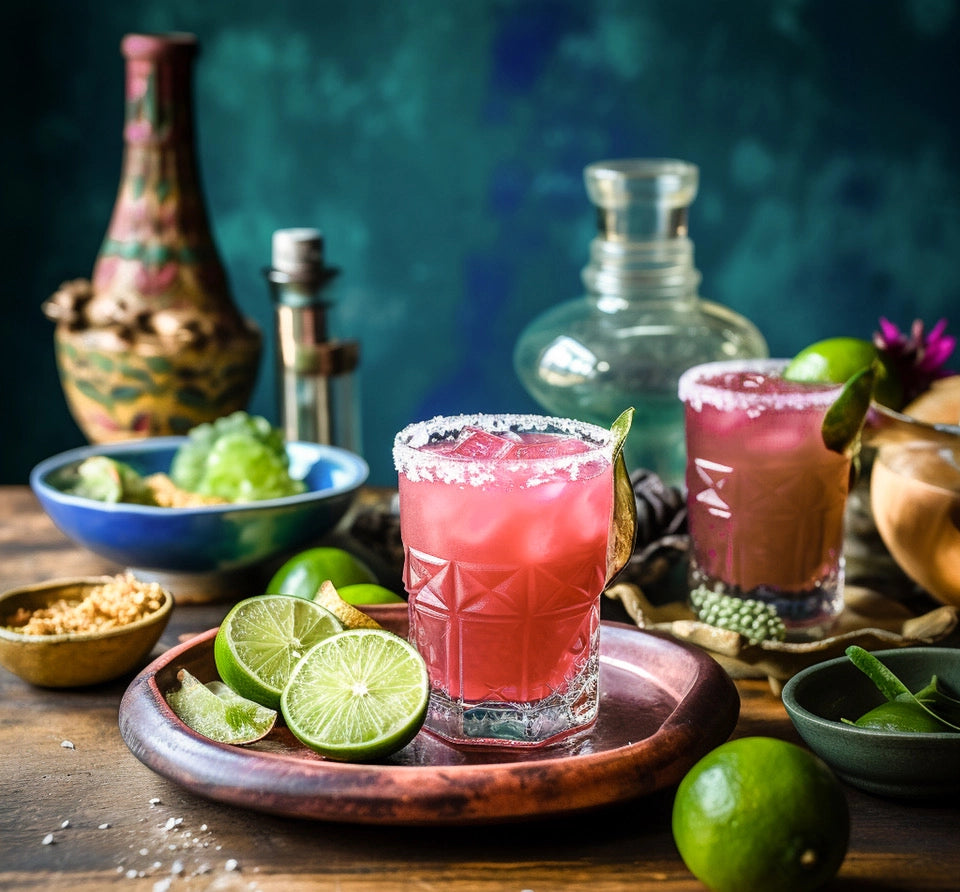 How to make a Prickly Pear Margarita
Prickly Pear Cactus Margarita Recipe
by DesertUSA
DesertUSA's Prickly Pear Cactus Margarita Recipe is a variation of the classic margarita that uses prickly pear cactus fruit syrup in place of triple sec. Prickly pear cactus syrup is made from the fruit of the prickly pear cactus, and has a sweet, fruity flavor. It is available for purchase in DesertUSA's online store and Amazon.
DesertUSA's Prickly Pear Margarita Recipe
The prickly pear cactus margarita is a delicious twist on the classic cocktail. If you're looking for something new to try, this is the perfect drink for you. Prickly pear cactus syrup creates a ruby red-colored margarita with the refreshing taste of cactus fruit. So, next time you're in the mood for a margarita, make sure to give the prickly pear cactus version a try. You won't be disappointed. Salud!
2 oz. Silver Tequila
1 oz. Fresh lime juice
1 oz. DesertUSA's Prickly Pear Fruit Syrup
Coarse salt for rim of glass (optional)
Garnish with lime wedge (optional)
Mix ingredients in a shaker with ice and strain into a glass filled with ice. To serve blended, add ingredients with 1 cup of ice in a blender and blend. Pour into margarita glass with or without a salt rim and garnish with a lime wedge.
Tip: Garnish with a piece of DesertUSA's Prickly Pear Sour Chewy Candy.